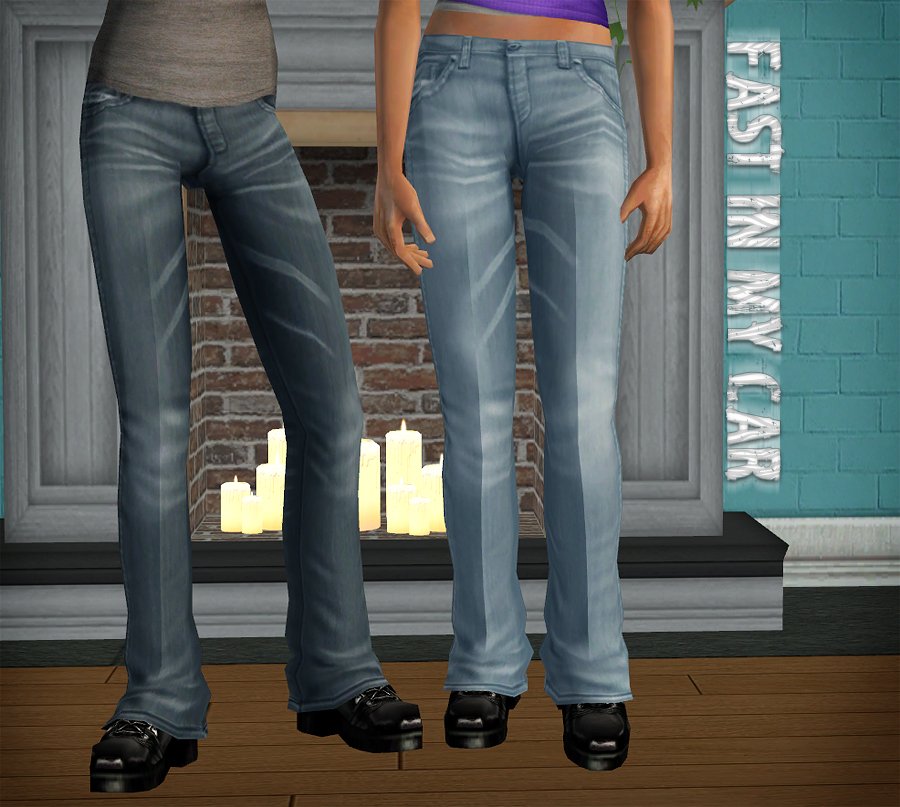 Aikea's Lustification bootcut jeans with new Sims3 Diesel Stuff textures in two colors for children through elder females. Both low-rise and untucked variations are included.
---

Updated 04.14.13
The mesh file names were improved to be more easily identified by creator. Please locate and delete the following files:
MESH_aikea_guinea-AFLustification_Conversion-pregmorph.package
If this is your first time downloading my mesh replacements you will need to remove Aikea's original mesh:
MESH_aikea_guinea-AFLustification_Conversion-111806.package
---
Fast In My Car is now available for use as outerwear with any appropriately categorized bottoms. Please see our FAQ page for instructions on how to use them.
---
DOWNLOAD EVERYDAY
DOWNLOAD OUTERWEAR


Seasons is required!

Child, teen and elder files are slaved to adults to save space.
TF & CU meshes by Aikea included.


AF morphs & EF meshes by Yuichen required!
[ Get adult mesh | Get elder mesh ]
File size: 888 KB

Credits & Thanks
– Original meshes by Aikea.
– Textures by EA.
– Namesake, Fast In My Car by Paramore.