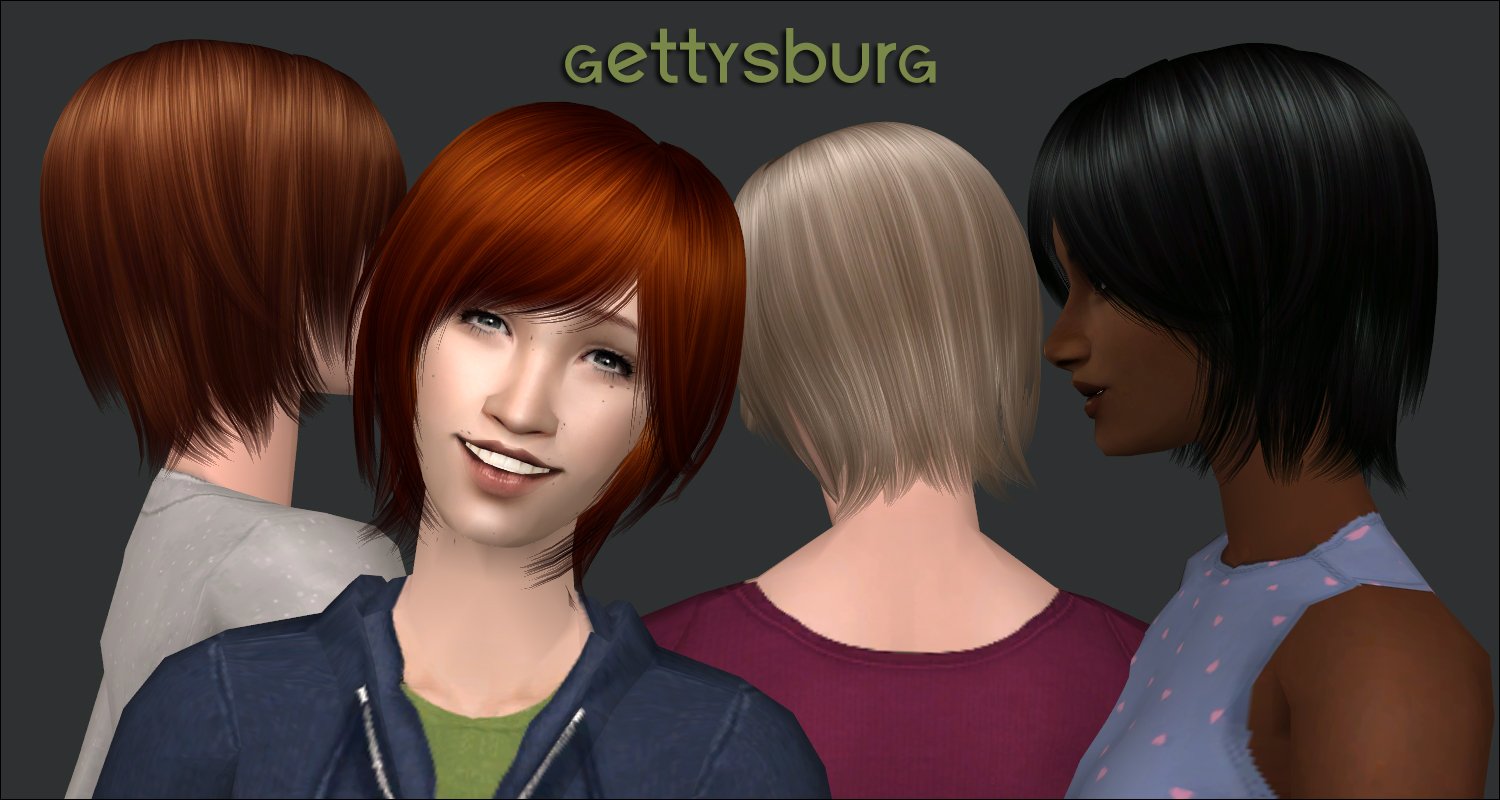 RaonF79 edited in Milkshape to be less bobbleheaded. There may be some minor clipping on certain Sims' faces depending on how wide they are, but that's to be expected when sizing down a mesh.
It comes in 30 colors: Pooklet's natural colors, io's colors (with Aweeshie's grey), and Lilith's colors. All ages, binned and familied, elders keep their color, greys are custom.
---

This is a replacement mesh! That means you will need to delete Raon's original mesh for the replacement to work, raonjena_fhair79_mesh.package.
---
DOWNLOAD

Mesh by Kayleigh is required!
File size: 4.4 MB
Credits & Thanks
– Original mesh by Raon.
– Pooklet for textures and color actions.
– io, Lilith, and Aweeshie for color actions.