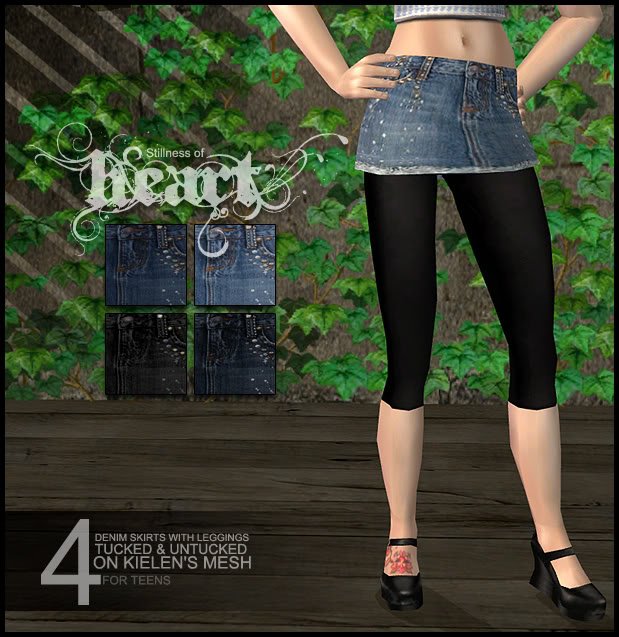 Distressed mini skirts with cropped leggings and wedges for teens and adults.
The adult files, previously named Yesterday Is Gone, and teens have been combined into one set and named Stillness of Heart after the original teen files.
DOWNLOAD

Meshes by Kielen are included!
File size: 2.8 MB
Credits & Thanks
– Teen mesh by Kielen.
– Adult mesh by Ghanima.
– Leggings texture by Gelydh.