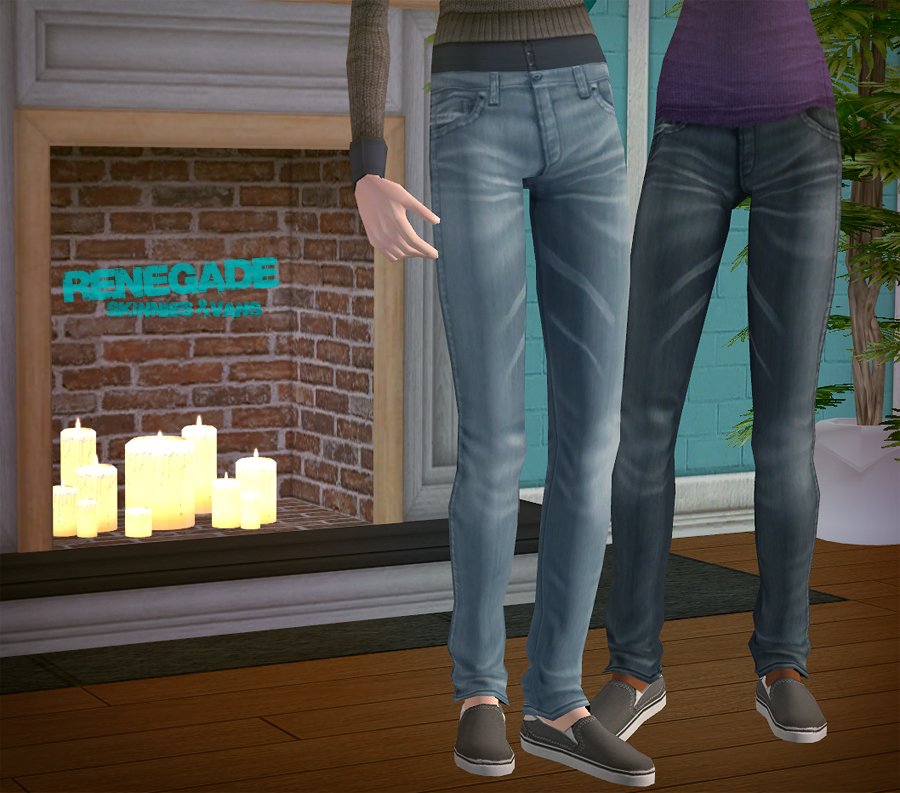 Sims3 Diesel Stuff jeans textures on Kayleigh's Bustelo mesh in two colors for child to elder females. Includes both low-rise and untucked variations.
---

Updated 05.01.13
Meshes have been renamed to be more easily identified. Please locate and delete the following files:
MESH_kayleigh_afb_skinnyjeans-sliponvans-010111.package
---
DOWNLOAD

Child, teen and elder files are slaved to adults to save space.

CU & TF meshes by Trapping are included.


Meshes by Yuichen & Kayleigh are required!
[ Get adult mesh | Get elder mesh ]
File size: 964 KB

Credits & Thanks
– Adult mesh by Kayleigh.
– Teen and child mesh by Trapping.
– Elder conversion by Yuichen.
– Jeans textures by EA.
– Vans textures by fakepeeps7.
– Namesake, Renegade by Paramore.