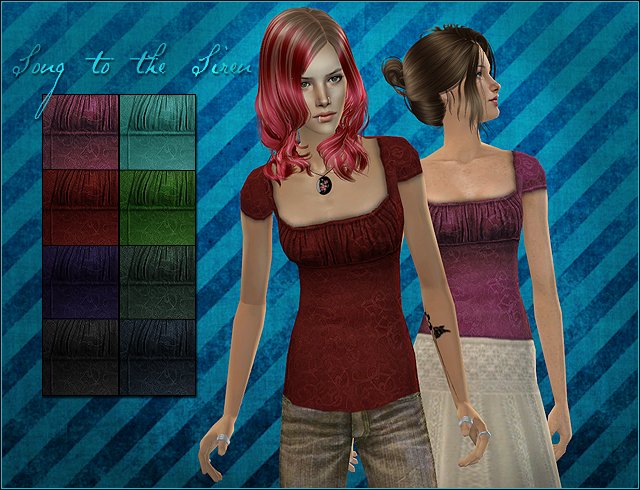 Simple but feminine blouses in eight colors on Aquilegia's fixed version of HP's top mesh. Untuckable, mesh included. The files have been clearly labeled and work for both young adult and adult.
DOWNLOAD

Mesh by Aquilegia is included!
File size: 1.07 MB
Credits & Thanks
– The original mesh by HystericalParoxysm.
– The fixed version by Aquilegia.
– Brocade texture by Bosie.
– Inspiration for the design Adele.