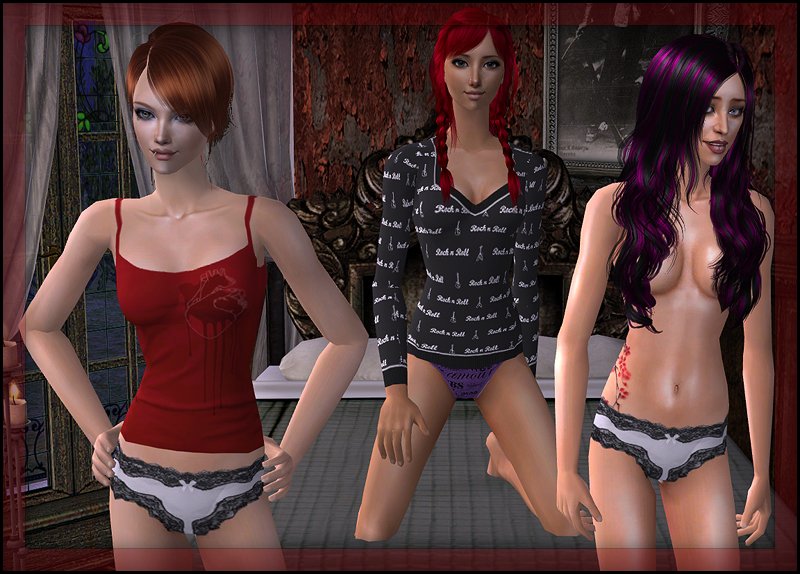 Funky pajamas/undies featuring a bleeding heart and white panties, topless panties, and a snuggly printed thermal with guitars. Reposted from January 2008.
DOWNLOAD
No meshes required.
File size: 196 KB
Credits & Thanks
– Neon red haired model is an edit of the female version of Kayleigh's Rat.
– Redhead is an edit of Anva's Katriona.