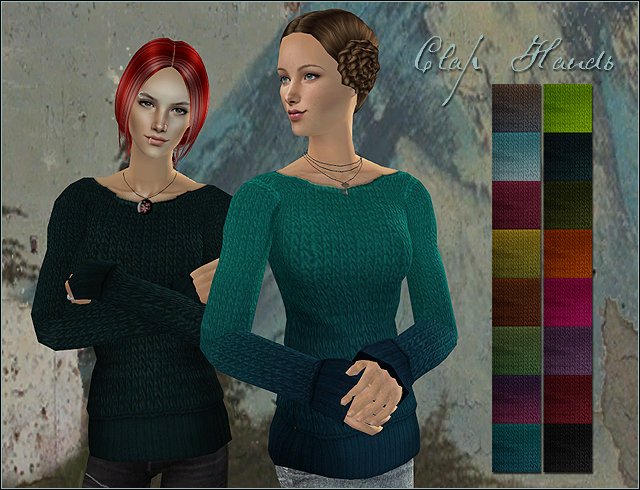 First upload to UYS as a guest creator! Adult female sweaters in sixteen recolours on Aikea-Guinea's AF sweater mesh: eight solid colours and eight two-toned gradients. The files have been clearly labeled and work for both young adult and adult.
DOWNLOAD

Mesh by Aikea-Guinea is included!
File size: 7.63 MB
Credits & Thanks
– The mesh and parts of texture are by Aikea-Guinea.
– Knitted texture from CGTextures.