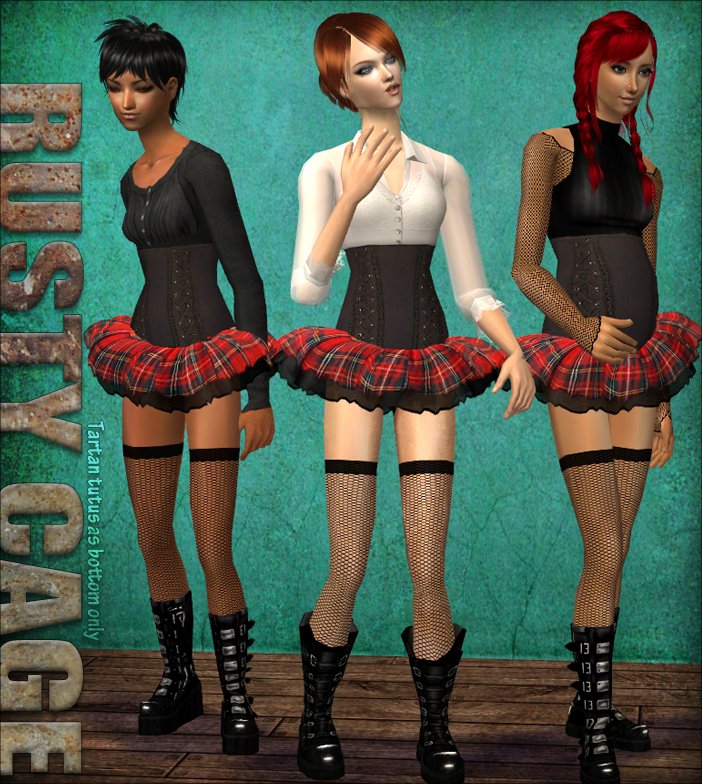 Tartan tutu from Road to Ruin as bottom only with three shoe options.
DOWNLOAD

Meshes by Cynnix are included!
File size: 2.37 MB
Credits & Thanks
– Mesh by Cynnix.
– Redhead model by Anva.
– Fishnet alpha and boots by Gelydh.
– Open boots texture by Aikea_Guinea.
– Namesake, Rusty Cage by Soundgarden.