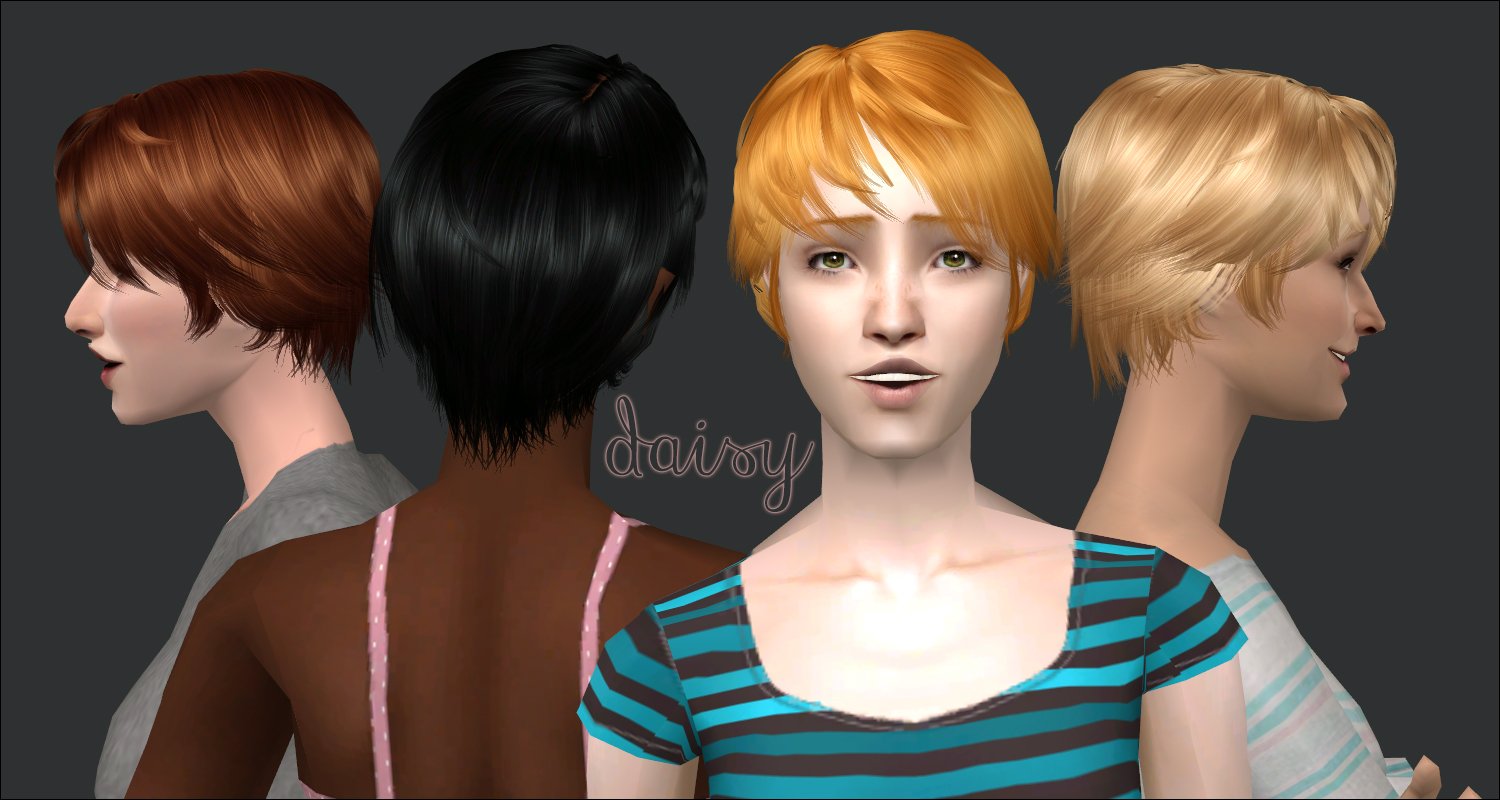 Peggy October 2007 gift converted for females. There is already an existing conversion of this but it's quite bobbleheady and outdated. At first I attempted to fix the existing one but the package for it was a mess (no toddler, unlinked elder), so I ended up just reconverting the entire thing.
It comes in 30 colors: Pooklet's natural colors, io's colors (with Aweeshie's grey), and Lilith's colors. All ages, binned and familied, elders keep their color, greys are custom. Toddler and child meshes are based off Fantasyrogue's fix, as well as the highlight placement. I couldn't use her textures though because the alpha was slightly fuller on the female version I had (Trapping's).
DOWNLOAD

Mesh by Kayleigh is required!
File size: 11.4 MB
Credits & Thanks
– Fantasyrogue for toddler/child and highlights.
– Pooklet for textures and color actions.
– io, Lilith, and Aweeshie for color actions.
– Peggy for original male mesh.
– Trapping for female retexture I used to make this.