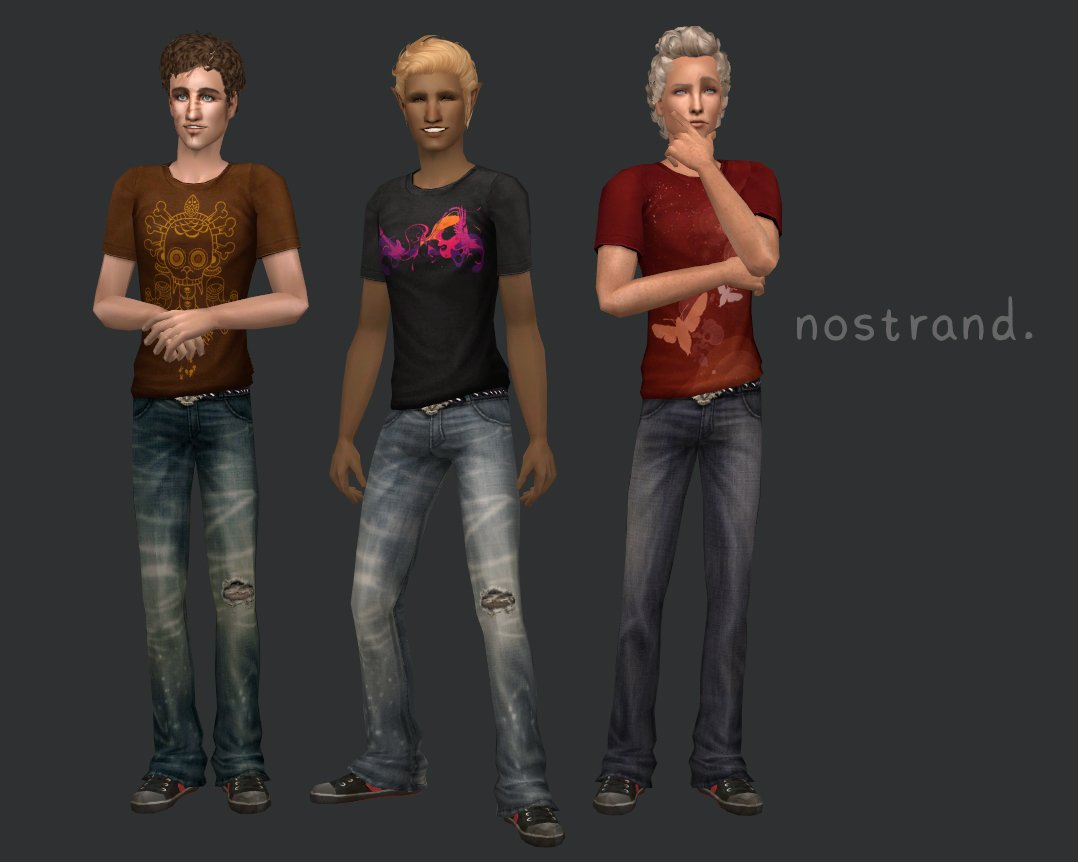 Aikea's edit/conversion of a TSS Maxis outfit with bootcut jeans and chucks for adult males in Aikea's three original colors. Fat and preg morphs are included.
---

Updated 05.01.13
Meshes have been renamed to be more easily identified. Please locate and delete the following files:
MESH_kayleigh_amfb_aikeatssuntuckedtee-bootcutchucks-010111.package
---
DOWNLOAD

Mesh by Kayleigh is required!
File size: 903 KB
Credits & Thanks
– Original mesh and textures by Maxis.
– Edit/conversion and shoes textures by Aikea.