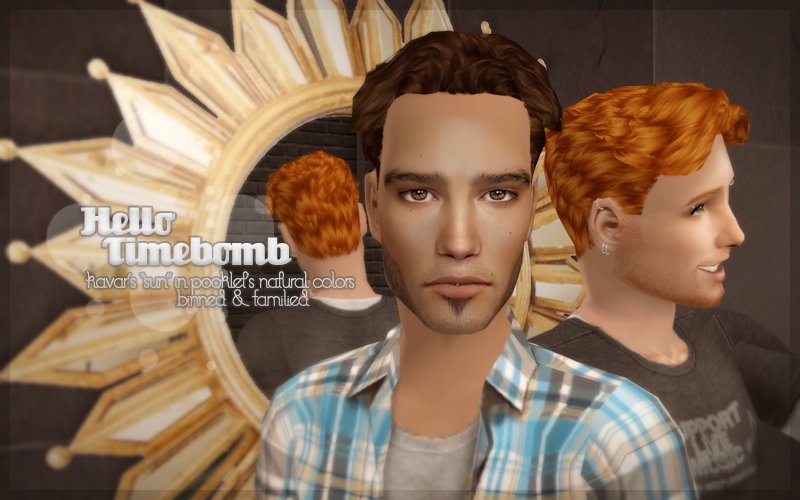 I like to take old meshes people don't really use anymore and try to give them new life. My second attempt is Kavar's "Sun". I love Nouk's waves and Nymphy's slightly smaller and smoother edit, and in this case I thought the original waves would suit best. Because I am terrible at color matching I used AlmightyHat's Volatile recolor.
There are some things to note. First, sometimes there is a noticeable problem with the alpha on one side of the bangs. I tried several times to fix it but it wouldn't go away. Second, don't be alarmed if the scalp color is whitewashed in Bodyshop. For some reason both Kavar meshes I worked with did this (maybe caused by binning?) but as you can see they function properly in game.
There are four families, 2 grays, and a white as custom. I matched them with Kayleigh's preference for consistency. See the swatch above if there are any you don't want. Also note that the elders keep the original hair color, but you can always switch to gray if it bothers you.
DOWNLOAD
Mesh by Kavar is included
File size: 6.46 MB
Credits & Thanks
– Mesh by Kavar.
– Original wave texture by Nouk.
– Volatile colored waves by AlmightyHat.
– Colors by Pooklet.
– Family organization by Kayleigh.
– Edited Jesse sim by Kayleigh.
– Photoshop actions by eversims/selenaq13.