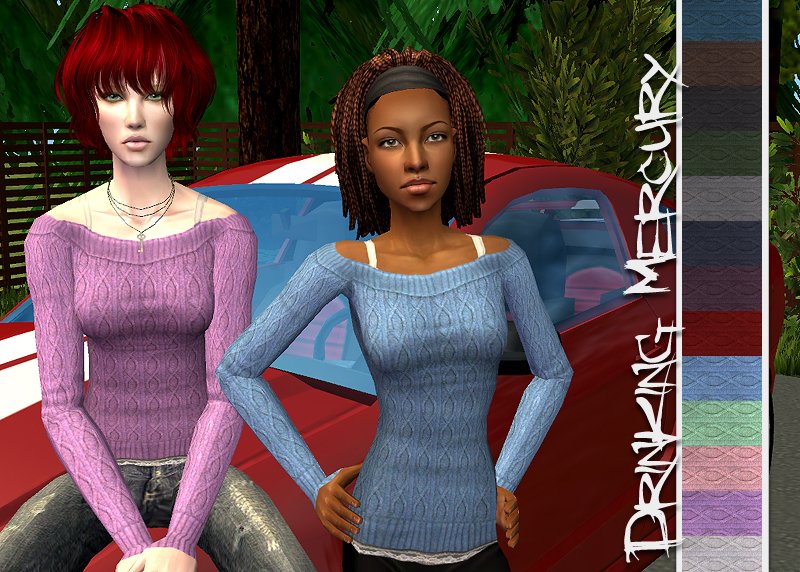 Off-shoulder sweaters in twelve colors over a white tank top with lace hem for teens and adults.
I realized when I was making the preview image that I forgot to do the navy color. There is also another problem I didn't notice until I was finished, and that is that when I shortened the sweater to have the lace show up untucked I didn't blend the layers quite right. It's not that noticeable unless you're actually looking for it. So… there's your warning.
DOWNLOAD

Mesh by Aguilegia included!
File size: 3.5 MB
More colors: Pastels for AF by MazSims | Aelia colors & gradients for AF & TF by Pinketamine
Credits & Thanks
– Arm shading by Aikea_Guinea.
– Adult model is an edit of Timesynth Azrael's Shirley Howlett.
– Namesake: Ava Adore – Smashing Pumpkins.