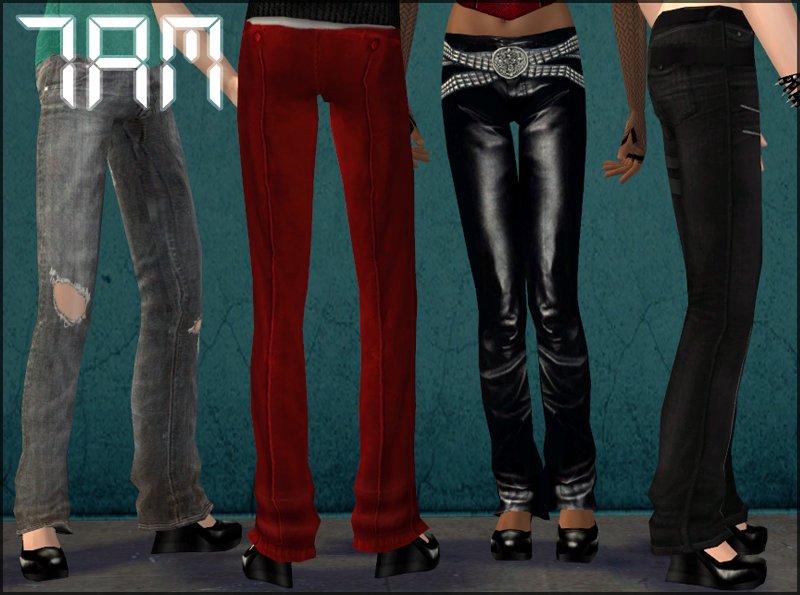 Adult female pants mesh with Aikea's bootcut jeans and Gelydh's wedges in eighty recolors. (40 tucked, 40 untucked). There are seven different download options: All textures, Aikea textures, Gelydh textures, Trapping textures, Leather textures, Velvet textures, and Miscellaneous textures. Each *.zip has the corresponding texture swatch included in case you wish to delete single files. All files are clearly named; names correspond with the texture swatches.
DOWNLOAD ALL

Mesh by Kayleigh is required!
File size: 11.4 MB
Credits & Thanks
– Jeans by Maxis, Edited by Aikea, Edited by Kayleigh.
– Wedges by Maxis, edited by Gelydh.
– Textures by Club Crimsyn and Trapping.