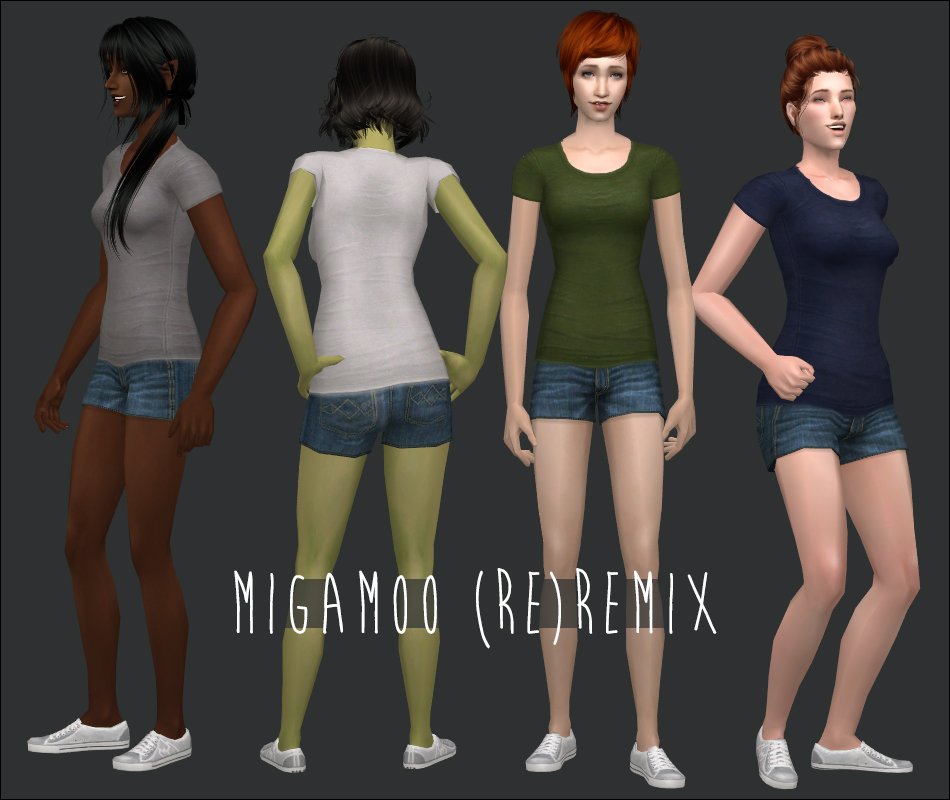 Once upon a time I had an old favorite outfit set by Migamoo long ago that was textures painted on the nude mesh. When I started using sexyfeet it became unusable and I got rid of it. Then I learned to mesh, reacquired it, and I made a mesh with 3D Gelydh shorts and some Sentate sneakers because I liked the textures so much. Migamoo Remix was born.
Eventually those old Migamoo textures became outdated and so I grabbed some Trapping textures, and remade the mesh with added 3D sleeves and better morphs, and here you have Migamoo (Re)Remix. It comes in 8 colors. The End.
DOWNLOAD

Mesh by Kayleigh is required!
File size: 1.17 MB
Credits & Thanks
– Migamoo for the original outfit.
– Migamoo/Maxis for shorts textures.
– Trapping for shirt textures/colors.
– Maxis for shirt mesh.
– Magpie for fitting the textures to the mesh.
– Sentate for sneakers.
– Gelydh for shorts mesh.