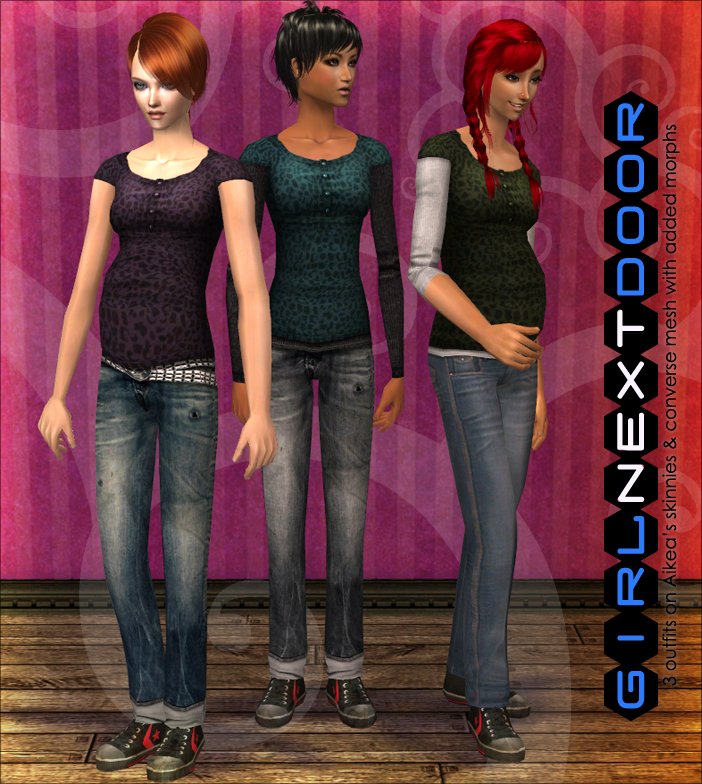 Part four of the Club Crimsyn Maternity Project featuring Aikea_Guinea's skinnies and converse mesh.
---

Updated 04.14.13
In addition to updating the mesh's shape I have done away with the add-on file. Please locate and remove the following files:
MESH_aikea_guinea-AFBody_Sneakers-122307.package
uys_ag_afbodyskinniesconverse_morphs.package
---
DOWNLOAD

Adult mesh by Yuichen is required!
Teen mesh by Aikea_Guinea is included!
File size: 3.57 MB
Credit & Thanks
– Tee alpha, undershirt textures, shoes, pants, and original mesh by Aikea_Guinea.
– Redhead model by Anva.