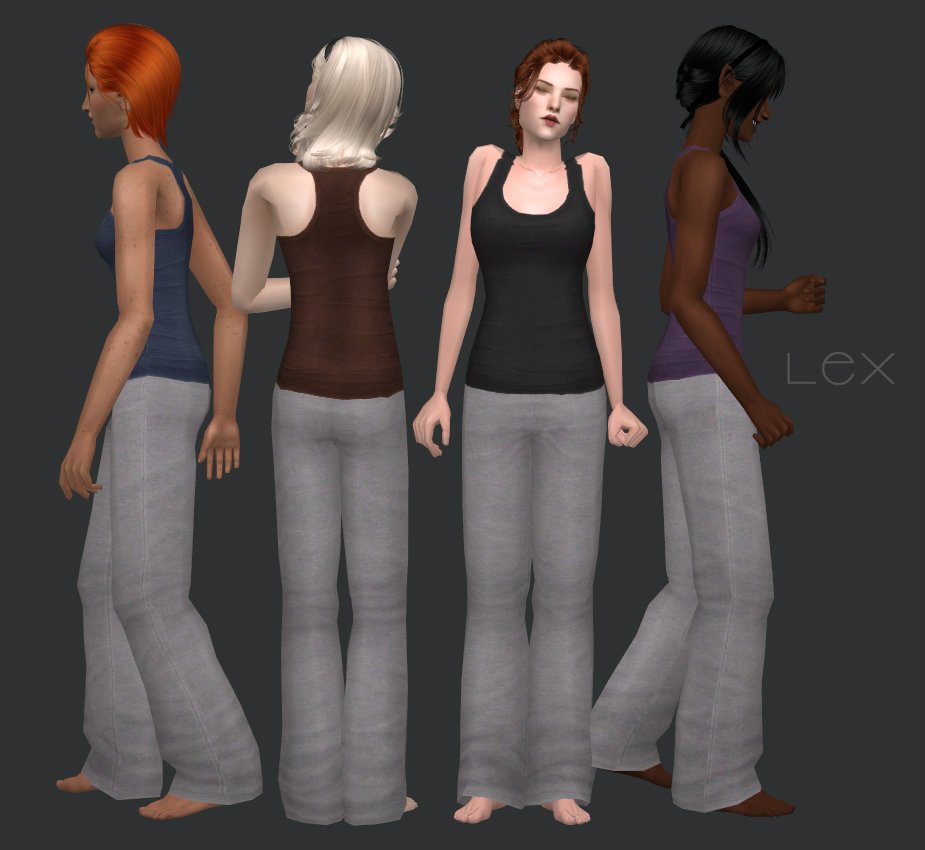 Edits of HP's comfy sleepwear mesh with slimmed legs. There are two texture packs: Trapping's new textures in 8 colors and Yuichen's relinked "Closer" pajamas. The meshes are for adult females and have both a fat and preg morph.
---

Updated
You will need to delete HP's original mesh for the replacements to work:
CMESH_A-Y-E-F_O_ComfySleepwear_HystericalParoxysm-DemusedSims.package
---

This is a replacement mesh! It comes in both sexyfeet and blockfeet versions but you can only install one at a time!
---
DOWNLOAD

Meshes by Kayleigh are required!
File size: 4.37 MB
Credits & Thanks
– Original mesh by HP.
– Sexy feet by Bloom.
– New textures by Trapping.
– Linked "Closer" textures by Yuichen.