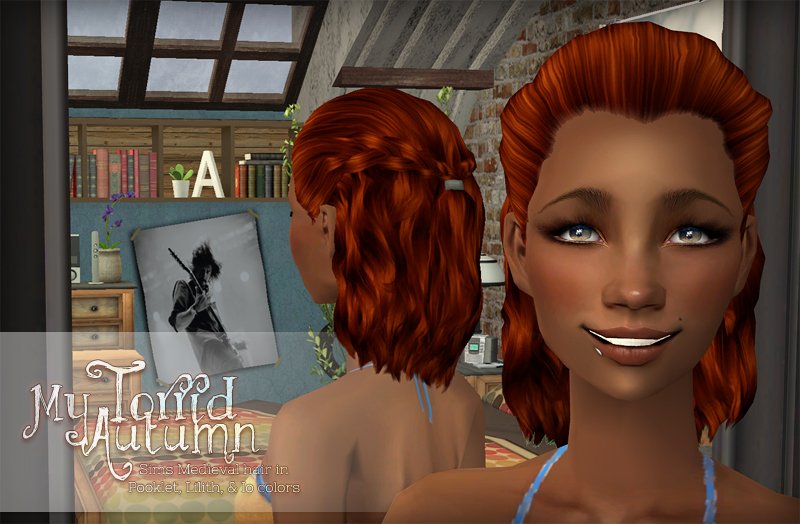 Sims Medieval hair conversion + Nouk's waves in various colors = really cute! I am so happy with how these came out and I hope they are useful for you guys, too.
So here's the rundown: Nouk's waves were color matched to Volatile by AlmightyHat then manipulated to work with Pooklet's V2 textures. The braids were hand-warped (and a huge pain in the ass, to be honest). They come in 38975975 colors, using Pooklet's natural spectrum, Lilith's and Io's, and are binned and familied. Elders keep their color except for Io and Lilith. I think.
Files are clearly named and have been compressed. All ages mesh by Trapping is included. Also, just to note, Lilith's hairlines and bangs accessories work really well with this hair.
DOWNLOAD

Mesh by Trapping is included.
File size: 16 MB

Credits & Thanks
– Original mesh by EA.
– Mesh conversion by Trapping.
– Straight v2 textures by Pooklet.
– Wave texture by Nouk.
– Volatile colored waves by AlmightyHat
– Color actions by Pooklet, Lilth, and Io.
– Namesake, "From Can to Can't" – Sound City Players.