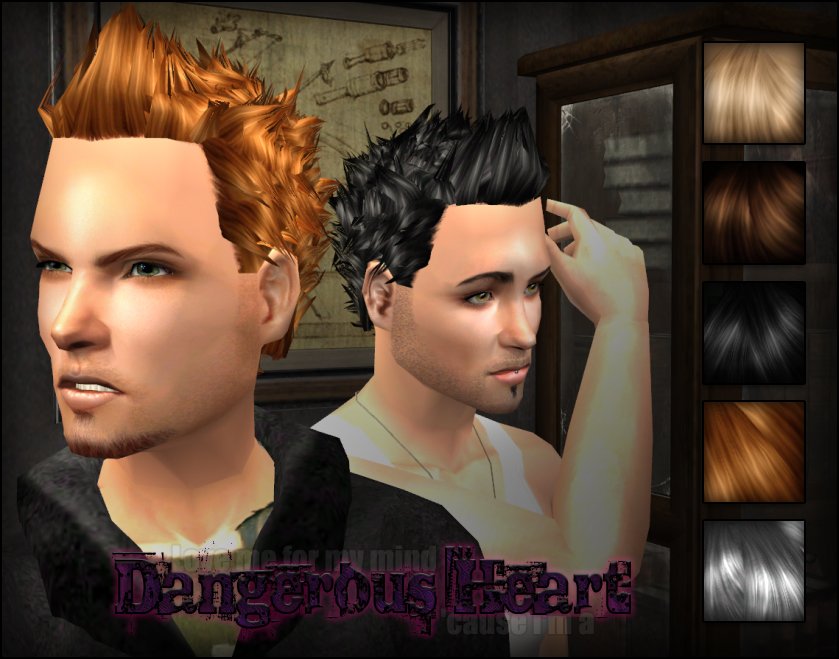 Nouked retextures of Kavar's "Edge" for men. Five colors with the grey linked to black. Binned and family linked.
Please note the black, red and grey have different colored scalps in bodyshop but as you can see in the preview above, they're fine in game.
DOWNLOAD

Mesh by Kavar is required!
File size: 1.89 MB
Credits & Thanks
– Nouk for hair textures.
– Kavar for the mesh.
– Namesake: One Way Mule – Silverchair.