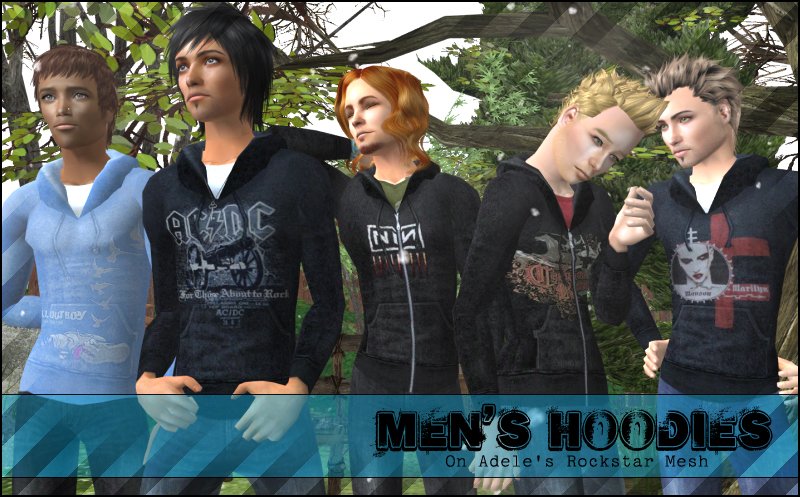 Band hoodies featuring Nine Inch Nails, AC/DC, My Chemical Romance, Fall Out Boy, Marilyn Manson, The Ramones, Linkin Park, and The Used. Repost from 2008.
Please note that some bottoms will project parts of their textures onto the hood due to the mapping.
---

Updated 04.11.13
File names have been improved and were combined into one archive. If this is the first time you're downloading this set, completely ignore this portion of the post. If you're a returning visitor and would like to tidy things up, locate and delete the following:
uysmafalloutboyhoodie.package
uysmalinkinparkhoodie.package
uysmamarilynmansonhood.package
uysmamychemicalromancehoodie.package
uysmanineinchnailshoodie.package
uysmaramoneshoodie.package
uysmatheusedhoodie.package
uysamacdchoodie.package
---
DOWNLOAD

Mesh by Adele is included!
File size: 3.03 MB
Credits & Thanks
– Frankensteined base textures by fanseelamb.
– Black haired model is an edit of Jadeface's Salem.