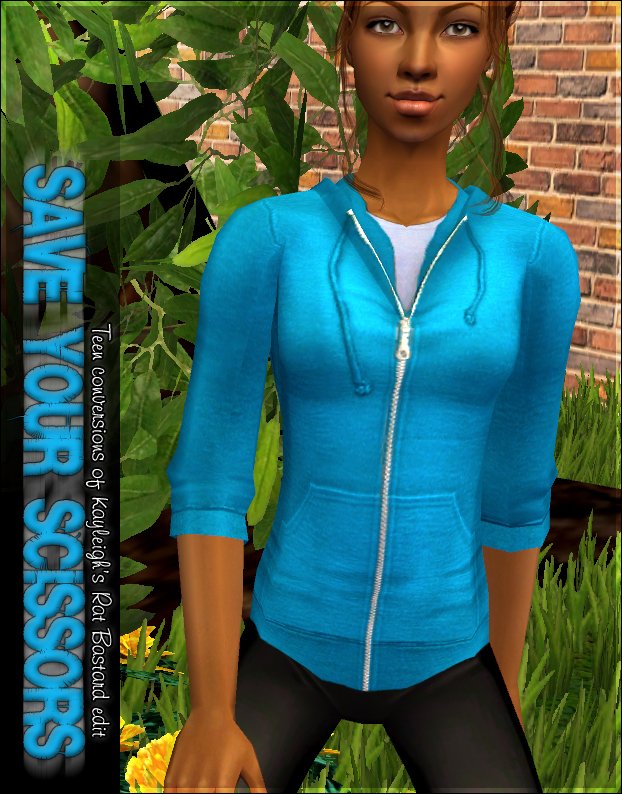 Hoodies for teens featuring a mesh conversion of Kayleigh's Rat Bastard edit. See link for color swatches.
---
Save Your Scissors is now available for use as athletic with any appropriately categorized bottoms. Please see our FAQ page for instructions on how to use them.
---
DOWNLOAD EVERYDAY
DOWNLOAD GYM & EVERYDAY


Teen files are slaved to Flashlight Reveries to save space..

Mesh by Yuichen required!
File size: 17.6 KB
NEW! Available as default replacements!
Credits & Thanks
– Aikea Guinea for the original Rat Bastard mesh and base textures.
– Kayleigh for the adult mesh edit and saving my ass on the seemingly impossible neck gaps ♥
– twisted FATE for the age conversion tutorial.
– Aquilegia for the texture referencing tutorial.