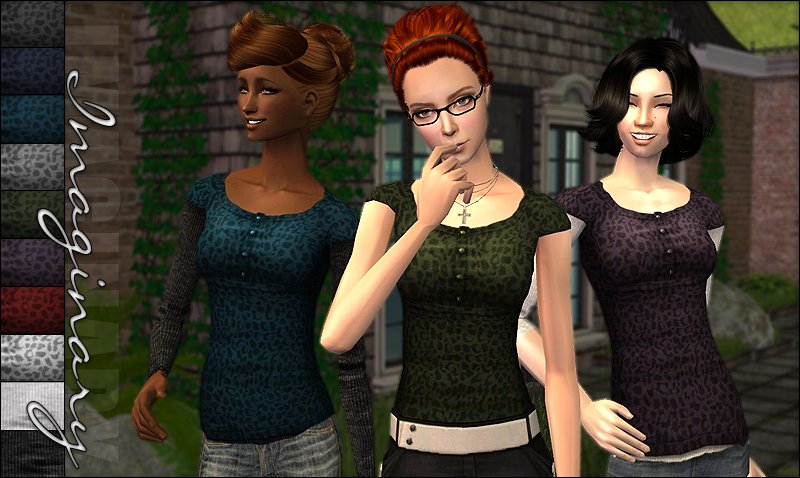 Basic short-sleeved henley tees in leopard print by themselves, or over 3/4 or full length thermals in white or black. Teens and adults only, not slaved.
All files have been compressorized and hopefully clearly named for easy removal. Mesh by HP or fix by Aquilegia not included as you're likely to have either by now.
DOWNLOAD

Meshes by HP or Aquilegia are required!
[ HP or Aquilegia ]
File size: 18.8 MB
Credits & Thanks
– Original mesh by HP, super awesome fixed preg morph mesh by Aquilegia.
– Some shading, neckline alpha and undershirt textures by Aikea_Guinea.
– Brunette model is an edit of Libertine's Siiri.
– Redhead is an edit of Avelina's self sim.