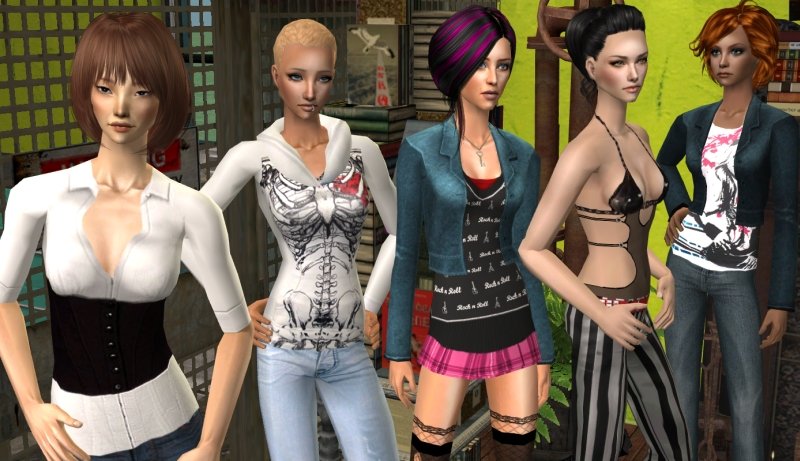 Underbust corset over a simple white shirt, white skeletal hoodie, denim jacket over a printed thermal, denim jacket over a graphic tee, and a leather and mesh bodysuit.
---

Updated 04.13.13
File names have been improved and were combined into one archive. If this is the first time you're downloading this set, completely ignore this portion of the post. If you're a returning visitor and would like to tidy things up, locate and delete the following:
5fef1690_uysfasexytop1.package
5ffd7224_uysfahoodie.package
5f747cf5_uysfajackettop2.package
uys_sloanescollection_jackettop.package
5fc26594_uysfablkgltrtop.package
---
DOWNLOAD
Meshes by Aquilegia, Adele, and MohicanTunes are included!
File size: 1.73 MB
Credits & Thanks
– Asian model female version of Mouseyblue's Jiro.
– Girl in hoodie is an edited female version of Kayleigh's Rat.
– Black haired model is an edit of ZombieJill's Jill.