1
« on: Jul 15, 2010, 11:20AM »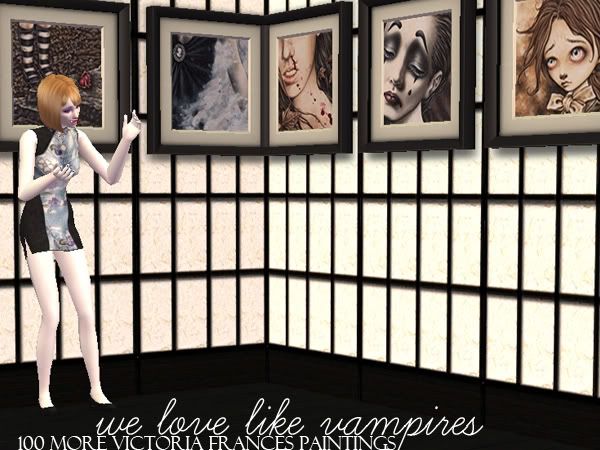 Apparently the
first sixty
wasn't enough. Here is a set of 100 more. I also have 100 more images already cropped and couple of hundred more raw paintings of the wonderful Victoria Frances to work from. Come on. We learnt from the Razia's Shadow necklace thing that I cannot help but do everything in the largest possible way, creating as much work for myself as possible.
You can get the images as icons
here
if you so wish.
Previews
1
2
3
4
5
6
7
8
9
10
Download
:
Alternate Download
Meshes (included) bu Clutter-a-holic. As ever no paysites, no exchange and no claiming as your own. Other than that, do as you please.