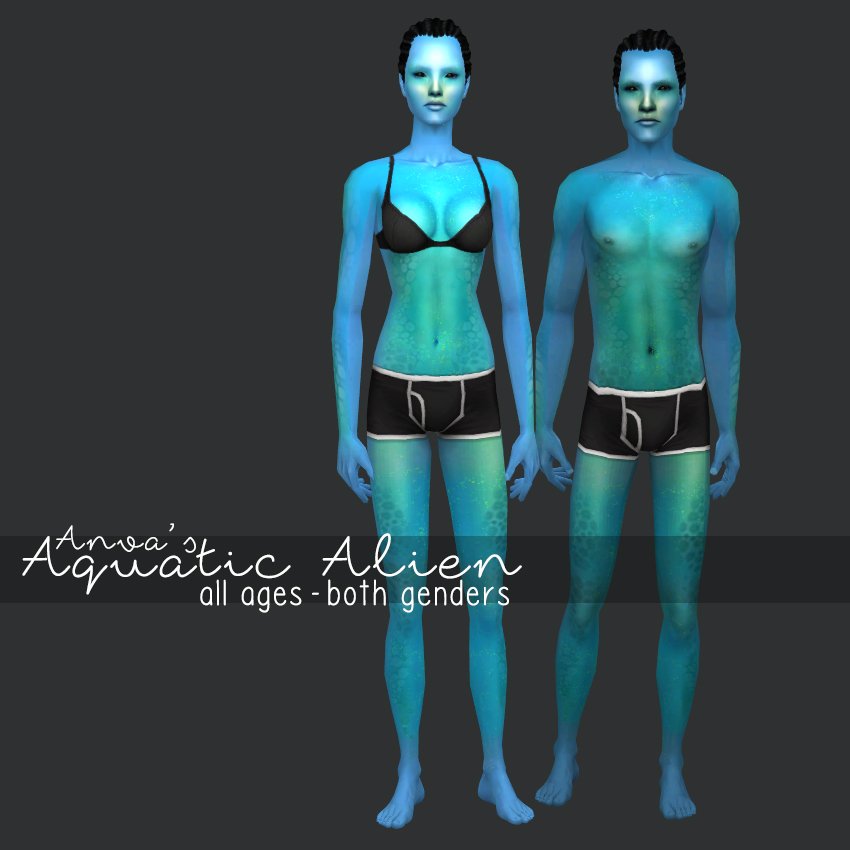 Large Uncensored Images:
Elder – Adult – Teen – Child
I always loved this skintone but I could only ever use the sim as a model because it was only available for adult females. With a bit of work I was able to make it for all ages, but the colors differ between ages and genders. I thought it would be more fun.
I must warn you that I am not a skintone creator and that this skin isn't perfect (namely, the infant and toddler skins). But I hope that because those ages are short and you don't see them nude it will be okay.
Also note that the female skin (adult, teen, and elder) have drawn-on genitals. That's how Anva's skin was, I didn't remove them. They are not super noticeable because of the colors and details of the skin, but you can kind of see them in the large uncensored preview images.
DOWNLOAD
No meshes required.
File size: 2.08 MB
Credits & Thanks
– Original skin by Anva.