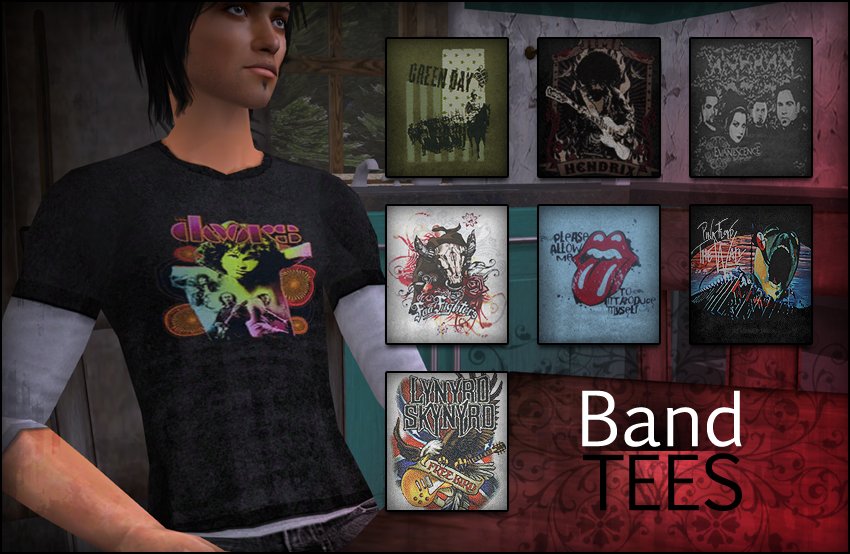 Eight band tees for adults featuring Lynyrd Skynyrd, Foo Fighters, Green Day, Evanescence, Jimi Hendrix, Pink Floyd, and The Rolling Stones. Originally posted in February 2008 before The Great Database Crash.
---

Updated 01.05.12
File names have been improved and were combined into one archive. If this is the first time you're downloading this set, completely ignore this portion of the post. If you're a returning visitor and would like to tidy things up, locate and delete the following:
uysmadoorstee.package
uysmaevanescensetee.package
uysmafoofighterstee.package
uysmagreendaytee.package
uysmajimihendrixtee.package
uysmalynyrdskynyrdtee.package
uysmarollingstonestee.package
uyspinkfloydtee.package
---
DOWNLOAD
No meshes are required.
File size: 1.32 MB
Credits & Thanks
– Black haired model is an edit of Jadeface's Salem.
– Base textures by fanseelamb.